Port Moody has risen in popularity over the years and rightfully so. The residents here enjoy all the benefits of suburb living with the added luxuries of city life. Here's 6 great things about Port Moody!
Convenient transit.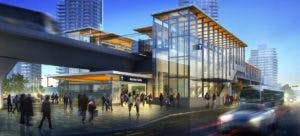 Driving to Port Moody from the city is a simple route and it's just as simple via skytrain thanks to the recent Evergreen Extension by Translink. If you're living in Port Moody and work Downtown, the West Coast Express can get you to Waterfront station within 25 minutes!
Brewers Row.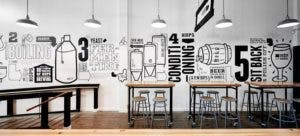 The good ol' ale trail. There are four main breweries located along the same row, within walking distance of each other. You could start off in Moody Ales, venture up to The Parkside Brewery, steps away you'll find Yellow Dog Brewing, and then finish up with a hoppy ale in Twin Sails Brewing.
Pedestrian hub.

There are neighbourhood plans to transform Spring Street in Moody Centre into a pedestrianized area with a gorgeous promenade. The unique roadway will have a distinct character that changes as you move from west to east from Douglas Street to Electronic Avenue. The vision is to highlight the design of this historic street by including narrowed street entrances, varied paving materials, landscaping, lighting, street furniture, off-setting on-street parking, and other features that will make it an even more inviting pedestrian realm.
Waterfront views.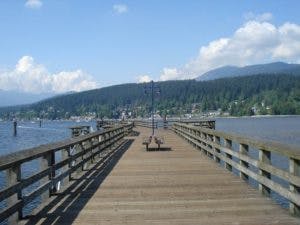 Home to the Burrard Inlet, which is wrapped by the Shoreline Trail and Rocky Point Park. It's somewhere you can take an early morning or evening walk and you'll never get tired of the scenery – there's even a shipwreck visible.  Plus, you can end your day on a high note here by grabbing a tasty bite from Pajo's Fish and Chips. Followed by dessert at Rocky Point Ice Cream. They have ice cream cones for your pooch, too!
Trails.

If you're an outdoor enthusiast you'll easily fall in love with Port Moody because there are a wealth of trails to explore. The best part is that they're all located around the local area so you don't have to drive for hours to get there. There's the beautiful Shoreline Trail you've probably seen on Instagram, Bert Flinn Trails, and Belcarra Regional Park all right next door!
Community. 
Port Moody hosts wonderful community events – Golden Spike Days, rib fest, movies in the park, and so much more! We have a local farmers market, Christmas craft markets, and many other year-round events for the entire family to enjoy. Called "The City of The Arts" Port Moody emphasizes the importance of art, multiculturalism and community. The perfect neighbourhood for any young family!